My tutoring profile page is available at at

NEW! 05/12/14 * 05/14 Sold another! "The Felling of Wystwood" will appear in the October 2014 issue of Outposts of Beyond by Alban Lake Publishing.

* 07/13 My first reprint is out! "Following Seas", formerly printed as a Sam's Dot Publishing chapbook, is available in the new publication Outposts of Beyond by Alban Lake Publishing.

* 10/12 Information about the centaur homeland as shown in The Herd Lord can be found at this site: Centaurspace. This is a fun project, and though it's still under construction, I've been enjoying it immensely.

* 06/11 My novella The Herd Lord is now available at Sam's Dot Publishing! For some reason the blurb doesn't exactly match the plot, but hopefully people will like it anyway.

The Herd Lord is also available through Amazon.com and Barnes and Noble.com.
.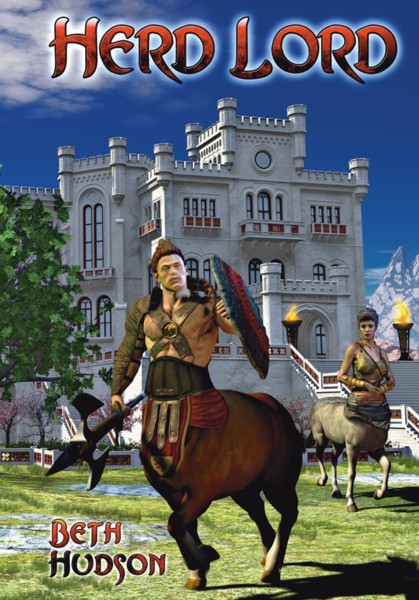 Cover of "The Herd Lord"
Cover art by Mitchell Davidson Bentley

* 10/10 Playing around online, I found a review of Kaleidotrope from April 2009, which includes a brief and favorable review of "House Call".
* A new year, a fresh start! At the moment, I'm floating two stories, "Green Thumb", and "Wind Child" to different publications, am re-writing another, "Dapple", and have temporarily retired "The Bone Box" while I take another look at a re-write on it. Hope to also get to re-writes of my older pieces "The Medallion" and "Adjudication", and am in the middle of writing another new one, "The Night City". So things seem to be hopping on the short story front, at least as far as writing goes.
__________________________________________________________________________________
BIBLIOGRAPHY
* "Guardian", Beyond Centauri, Issue #1, Sam's Dot Publishing, July 1, 2003

* "Training Ground", In the Outposts of Beyond, Sam's Dot Publishing, October 2003

* "Jewel's Price", Aoife's Kiss, Issue #13, Sam's Dot Publishing, June 2005

* "Following Seas", Illustrated Chapbook, Sam's Dot Publishing, March 2007 (sold out)

* "The Seal King", Strange Stories of Sand and Sea, Esther Schrader, editor, Fine Tooth Press, March 2008

* "Mastery", Aoife's Kiss, Issue #27, Sam's Dot Publishing, December 2008

* "House Call", Kaleidotrope, Issue #6, April 2009

* "Swan Song", Shelter of Daylight, Issue #2, Sam's Dot Publishing, October 2009

* "A Midwinter's Kiss", The Absent Willow Review, November 2009 (Publication now defunct)

* "Fidelity's Reward", Golden Visions Magazine, Issue #9, January 2010

* "The Smallest Spark", Aoife's Kiss, Issue #34, Sam's Dot Publishing, September 2010

* The Herd Lord, novella, Sam's Dot Publishing, June 2011

* "A Trip to Moonpark", Beyond Centauri, Issue #38, Sam's Dot Publishing, October 2012

* "Following Seas", Outposts of Beyond , Issue #1, Alban Lake Publishing, July 2013 (revision/reprint)
* "The Felling of Wystwood", Outposts of Beyond , Issue #6, Alban Lake Publishing, October 2014

In addition, "Guardian", though it did not win, was nominated for a James B. Baker ("James") award (announced in the March 2004 edition of Sam's Dot Publishing's "Expressions") at Sam's Dot Publishing for the best short story published by their company in 2003! It's definitely cool to have this happen for my first published story!

"This manuscript of yours that has just come back from another editor is a precious package. Don't consider it rejected. Consider that you've addressed it 'to the editor who can appreciate my work' and it has simply come back stamped 'Not at this address'. Just keep looking for the right address."
-- Barbara Kingsolver

_____________________________________________________________________________________




Me:
I'm actually a writer and a mom. I'm primarily interested in writing fantasy novels, but I also write short stories. My current project is a novel entitled Etched in Fire. I've got a finished novel (which needs serious rewriting) on the back shelf, The Roots of Healing, and am also revising a fantasy trilogy to send out for publication. I'm working on changes for the first book, Winterweave, and hopefully will soon get around to revisions for Coldsong and Winter's Fire, as well as a continuation of this story, entitled Golden Rose. Well, to be fair, they're not my first novels -- they're my first novels I'll let anyone see. When I was in junior high I wrote a really bad one (with two revisions taking it into my college years), and when I was in college I wrote one which might someday see the light of day, but which will be hacked to bits and reassembled first.
REE DECORATIVE ETTER ICONS!
I occasionally enjoy designing a few simple graphics. Here are some initial letters available for free downloading. Take as many as you want! Some are better than others.
POEMS
I also write poetry. Here are some of my poems.

(All poems are copyrighted by Beth Wheeler)

I am a survivor of physical, emotional and sexual abuse (not all from the same source). The poems "Afterword" and "Survivor" listed above are about this, and I also have a number of links for various survivor resources at the bottom of this page. However, I've realized that people weren't reading what I most wanted them to down below, probably because they're skipping over my lists of links, so I'm going to place this up here instead. This is my own experience, and I really want people to read this.
"It is only with the heart that one can see rightly: what is essential is invisible to the eye."
-- Antoine de St. Exupery, The Little Prince

I started college with the idea of becoming an astronomer, but rapidly decided that physics just wasn't my idea of a happy fun time, and switched to Linguistics, with a minor in English (almost accidental -- I discovered before my last semester that I only needed one more class for an English minor, so I dived into Shakespeare. The reading was fun, but the class itself was comparable to a visit to the dentist.) I also had a brief stint in a graduate program in Anthropology, which ended when I was told that even though the department didn't require an undergraduate degree in the same, I was expected to have one anyway. I got a 4.0 out of pure irritation and quit the program.

I am still trying to work on my dollhouse kit (the San Franciscan) but am going pretty slowly. It's exciting -- if I can't have a real mansion, I'm going to have one that I could fit into if I were 1/12 of my size! This one is a beauty, with a tower and three stories plus an attic. I'm looking forward to getting to it -- as soon as I finish the 30 other projects I have going.
				 Wheeler Family, September 2011             Wheeler Family, October 2005
My mom skills are still being honed and tested. My oldest son, Dylan, is twenty-six years old (wow!), and is a great young man -- gets along with almost anyone, and has a core of close friends who are pretty cool people! He's currently holding down a full-time job and going to college, but finds time for music, gaming, and bowling. He loves theater, both technical and acting, and has studied stage combat, and has gotten seriously seduced by Shakespeare. He also loves the outdoors. He likes reading, RPGs, plays the mandolin, the piano, and the guitar, and is the main guitar/mandolin player for the small Celtic music group Silverthorn. He's got a wonderful sense of humor (and timing!) but still asks deep and serious questions about -- well, everything. He also just bought his first home.

My second son, David, now twenty, with a shoe size of 13, started off his life by tying himself through his umbilical cord, and proceeded on an active career of total havoc. This year he is attending college, studying Computer Science. He loves computer/video games, surfing the Internet for extremely silly games, reading, jokes, fantasy novels, and fantasy RPGs Recently he has gotten into Belegarth, a fantasy roleplaying combat group, and is spending a lot of money on foam swords.

Our youngest, Alex, is fourteen years old. And this kid loves to read! He's a natural speed reader, is currently getting excited by Pokemon, Magic: The Gathering, his e-tablet and as always, the animal world. He draws obsessively, loves singing (and sings in perfect tune), and plays piano. He still loves his stuffed "friends", has an extraordinary vocabulary, and is a definite cuddler. He also won his elementary school's Math Olympiads last spring.This fall he is going to junior high, which is interesting, as he has also been diagnosed with Asperger's Syndrome (an autism-spectrum disorder characterized by hyper-verbal ability, but difficulty with non-verbal communication) and rampant ADHD. Still, we're working with the challenge, and the school is with us on it, so hopefully things will work out well.
Other interests, fascinations, and defining characteristics:

I'm 1/8 Welsh -- my great grandfather came from Llanfairfechan (I think that's the spelling) and I have always had a fascination with that country, even before I learned that was where my most identifiable ancestry rested. I did study medieval Welsh in a college course alongside my sister and mother. One of the interesting things we learned was that the Welsh joke that had been passed down through four generations was still recognizably coherent and translatable. Of course, if I ever try looking for the genealogy of that line, I'm going to have a problem, since my great-grandfather's name was John Williams.

I like to do various projects, though none of them full-time. A few years ago I made some calendars of fantasy art based on our gaming campaign for some friends of mine. I was actually rather proud of them, so check them out! (The picture below isn't a sample -- I just like the graphic.)
In addition to that, I've gotten quite addicted to Photoshop. I'm currently making my family and friends into a bestiary. Here's what I've done so far:
Last updated 05/03/08 with a new pic!

My two loves apart from the family and writing, are music and reading. I've got a very good voice -- I'm a dramatic soprano with some training (my voice might be professional quality, but I don't have that level of training). I play a little piano -- I'd play better, but I never learned to read music properly, since my teachers never realized that I was memorizing my pieces. I'm self-taught on guitar, which means I'm not all that bad, but don't expect me to get up in public; and I can eke out a tune on recorder, even if it squeaks every third note. I'm currently still trying to learn the harp, and feel really at home with it, surprisingly enough. I'm also learning the three-stringed dulcimer, due to receiving a family heirloom dulcimer this year. British folk music is my favorite type, though I also enjoy classical, some rock, the occasional jazz, and a lot of things that fall into the completely unidentifiable category. I've also been writing filk music for a few years now. Samples of sorts of music I like: Silly Wizard, Andy M. Stewart, Phil Cunningham, Pigyn Clust, Sian James, Stravinsky, Therese Schroeder-Sheker, Gordon Lightfoot, Ogam, Robin Williamson, Jethro Tull, Loreena McKennitt, Connie Dover, Palestrina, The Alan Parsons Project, Alfred Deller, The Tannahill Weavers.
I devour books (arranged neatly with a sprig of parsley). My all-time favorite is The Little Prince by Antoine de St. Exupery. I recently discovered that it is the third most read book in the world, after the Bible and the Koran! Other authors I love are the late lamented:
Lloyd Alexander, Roger Zelazny, J.R.R. Tolkien, MadeleineL'Engle, Margaret Mahy, Diana Wynne Jones, Tom Deitz, Zenna Henderson, Alexander Key, and L.M. Boston,
and the thankfully still living:
Charles de Lint, Emma Bull, Judith Tarr, Ursula LeGuin, C.J. Cherryh, Alan Garner, Patricia McKillip, Diane Duane, Peter Beagle, R.A. MacAvoy, Susan Cooper, Nina Kiriki Hoffman, Barbara Hambly, Jenny Nimmo, Robin McKinley, Sylvia Louise Engdahl, Terri Windling, Juliet Marillier, O.R. Melling, Sharon Shinn, and Maggie Stiefvater. Note -- some of these are indeed children's authors. I'm fairly well read in children's fiction, and often hit the children's or young adult sections of the library because they have some of the best stuff (adult books often get too pretentious or attempt to earn an R rating by adding unnecessary parts). I hope someday to be able to write some children's books as well as adult books -- it's quite a challenge to keep the depth of a story intact while simplifying its elements.

I am also an avid gamer and enjoy role-playing games. I'm currently in a campaign world which has been run by the GM for over thirty years, taking on amazing depth and color. It's one of my few "non-mom" activities, and I relish my gaming nights. I'm semi-active in science fiction and fantasy fandom, and love dragons (along with half the rest of the known universe -- but at least I can say I was a dragon fanatic a long time before the dragon craze started!)

If you've read this far, you probably don't have anything better to do. So drop me a line!

Oh yes, does anyone want to buy a printing press?

And I suppose I should mention my business page -- if you're interested in t-shirts, mugs, or mouse pads with my artwork, check out:

An online store for Beth's artwork on t-shirts, mugs, mouse pads, etc.

BETH'S LINKS
Navigation by WebRing.
Navigation by WebRing.
Navigation by WebRing.
Last updated 06/22/14.
Back to Andy and Beth's homepage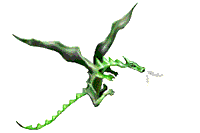 This site has been visited
times since 10/12/04.